About a Wonderful Golf Holiday
For a golfer who likes to gamble is Las Vegas, Nevada. Besides great golf and great gambling, Las Vegas golf courses offers spectactular views of the Spring Mountains and the famous Las Vegas Skyline. The courses have beautiful landscapes in the middle of the desert, and, if you enjoy a challenge, sandstone bunkers that are really difficult. If you have energy after a day of golf, there is the famous nightlife of Las Vegas, with lots of shows and gambling.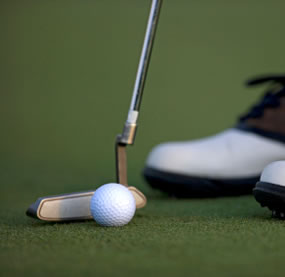 California has many lovely golf resorts to offer, and, once again for the non golfer along for the vacation, or the golfer who wants to do some exploring, there are many alternative attractions. Sea World in San Diego, miles of sunny beaches and Los Cabos are all interesting diversions.
Most golf locations are in sunny spots, so if you long for a cool spot to play the game, think about Sheboygan, Wisconsin. It is close to Chicago and has top ranked golf courses for the Midwest golfer.
Another cool spot to golf is Colorado Springs, Colorado. Many golfers enjoy the fact that the high atmosphere will allow the ball to travel up to 10% further with the same effort. Picture your longest drive in this beautiful environment.
There are so many beautiful golf areas to choose from. Just jump online and find the perfect one for you.